A picture is worth a thousand words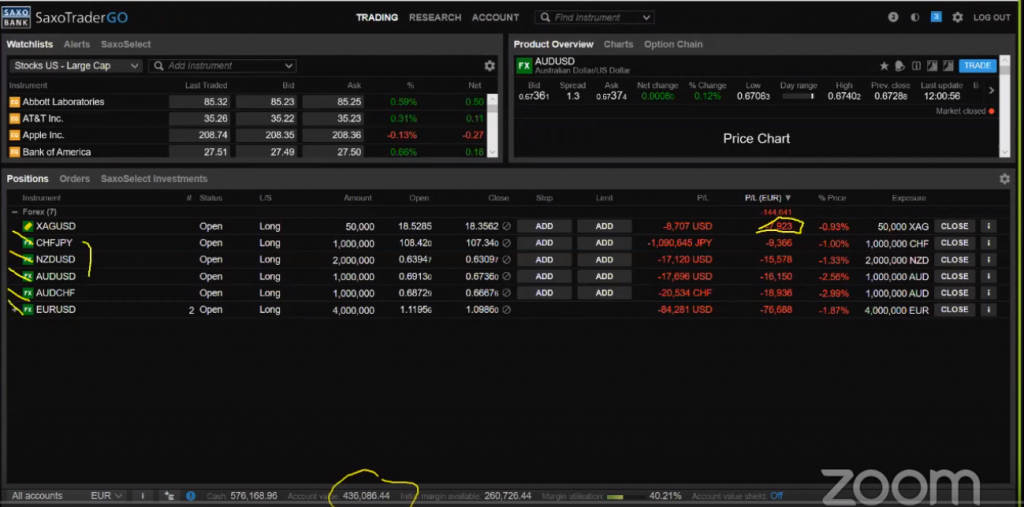 The account balance also includes the sum he has deposited secretly (this is his brother's account; no investor is crazy enough to trust him with half a million euro without any proven track record) which has seen the account balance jump to 570000 despite anil being a big loser continuously. But he is back to his retail dumb money vintage self again – and no amount of secret deposits are going to help him as there is very good chance he will blow this account again; and screenshot already is telling you where this is going – and he has been hardly back since he restarted this gimmick less than a week.
So after 9 months of verbal diarrhea; endless rants; secret deposits; losing all his big trades; calling other scammers; this and that – he still has nothing to show and is on lesser equity than he started with.
And how on earth can he even show GBPCAD as his trade; he lost GBPCAD trade big time when he chickened out and closed both the shorts for big losses. Why the hell was he showing GBPCAD as his great call in today's webinar when he lost so much on that single trade and then watched like a loser to see it fall continuously. LOL
Vlad's grandma can tell you guys randomly up or down direction much better than Anil and with much less dramas.
Do leave your comments; what you think.
He spent half his weekly outlook this week and last week; calling others scammers. But we all know who the scammer is. Dont we?
Vlad.