The other day I was watching his new webinar; where he was trying to attract new victims desperately; Vlad noticed time and again the trick he was employing and the trick was to always be looking for BIG move which was coming.
Vlad already discussed in detail in this blog post here that; how all his so called big moves ended up being big losses for him (despite being correct in some)
One of the cornerstone tactic which this scammer uses is to always talk about BIG MOVE.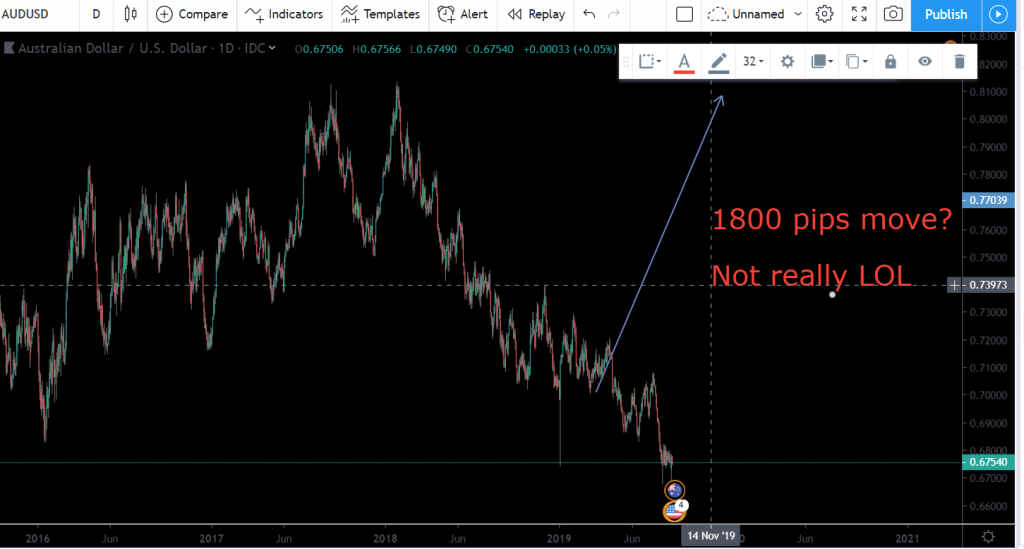 But we know even Anil Margin despite claiming to have known all the big moves ended up being a big sore loser and you know why? because big moves you see are only there in the hindsight; when you are trading; you need intraday trading skills where this scammer's trading method fails (and he along with his traders again and again blow their accounts)
I would like you to watch this video of former victim of Anil Margin Sherman Choo of Sherman Box fame; who has now left the group but is now very successful trader.

Here Sherman Choo discusses why the Big move is just a hindsight thing and is only good for attracting and selling courses and you need intra day trading skills to make money out of BIG 1800 pips move lol
Enjoy the video
So enjoy the video and stay away from scammers like Anil Margin who talk about big moves. Watch the whole video as its pretty intriguing.
And then find a mentor or a trainer who shows you atleast 1 year of successful trading with proven myfxbook record. If he cannot show you his myfxbook record then run 100 miles away from him like we should have run away when we first saw Anil Margin blabbing on youtube.
Please do comment, and share the blog; so that Vlad remains motivated and keeps revealing and sharing more scammy and funny stuff about Anil Margin.
Happy Trading.

Vlad Putin.