A picture is worth a thousand words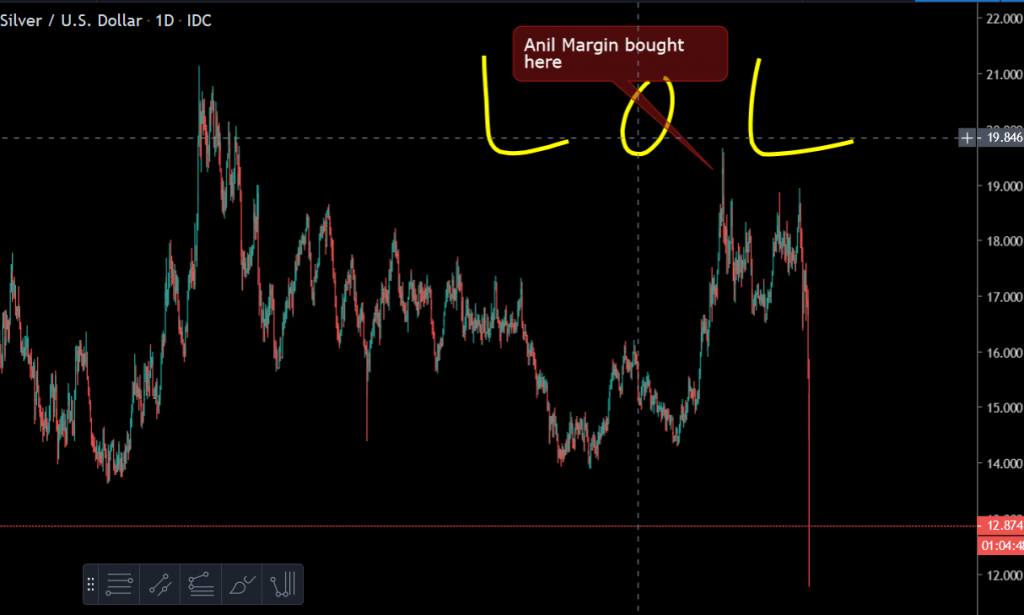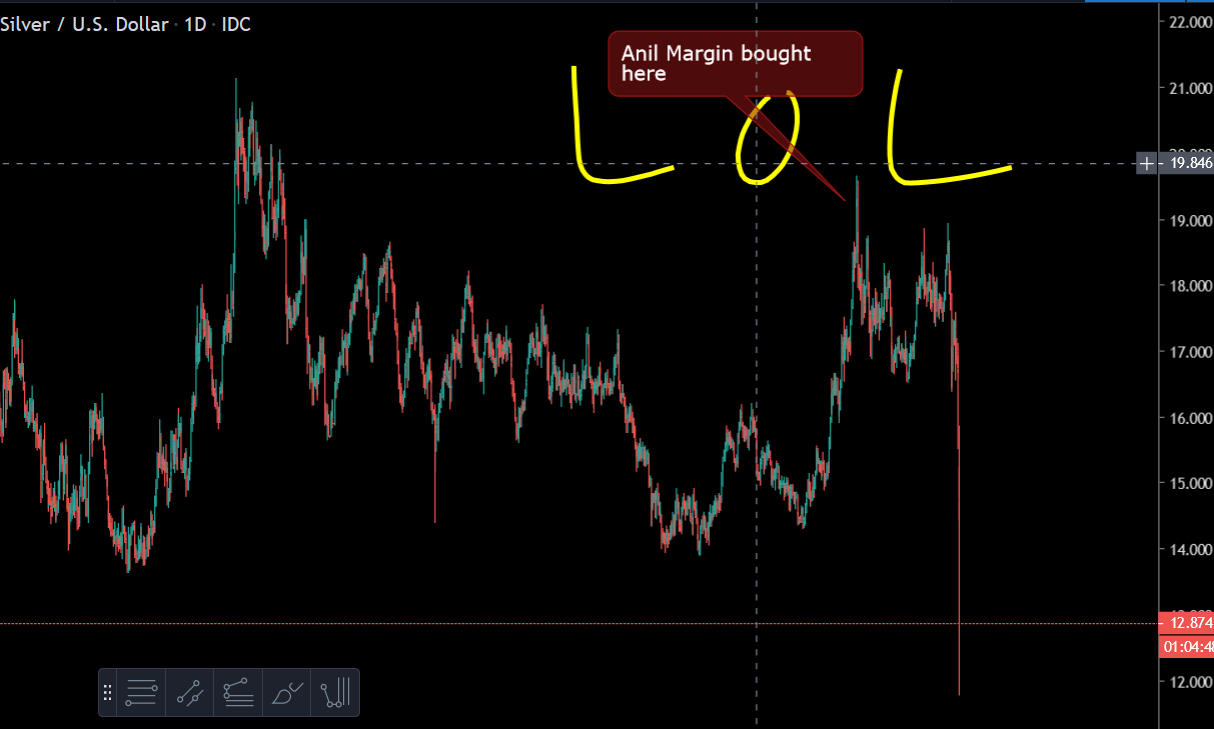 If it was one pair he couldnt stop ranting about ; it was silver. Expecting it to go upto 25 or 29..

Well tell you what; he bought silver at 19 (you can see proof from his videos) and guess what silver made a new low today it broke the bottom LOL
Silver is going to go to USD 8
So long Anil Margin
Hows your business of scam forex trading going now btw?
Vlad.