We used to have a trader earlier in the group named Lindsay. He was 88 years old. This trader believed in Anil Margin very much and Anil used to mention lindy name in each LW.

I dont exactly remember which trade; but Anil was hyping some long term trade which would come like some 4000 pips move in few years. So Lindsey believed in Anil Margin and invested his retirement fund in the long term trade.

And soon this trader found out that Anil teaches useless strategies. Ofcourse this trader lost his retirement fund and decided to stay away from the group.. and ofcourse that 4000 pip move never came and in fact it went 4000 pip opposite the direction; despite having very conservative leverage he lost the account on the long term trade.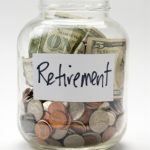 His name still show among members of group!!!!
Very sad story how he was mangal margined out of his retirement fund.