Anil Mangal as we all know has a big mouth. Nowadays he is desperate because his scam is over. He is resorting to every possible dirty trick to get new victims.

Vlad is getting sick and bored of seeing the planning for scam going on in the group so in order to entertain himself and you guys; vlad has decided to start a contest called VLAD vs Anil Margin
In this contest we will see who gets more % return every week; Vlad or Anil?

The technique which Anil employs is as we all know is Anil Margin scammy clown waves.

The trading technique which Vlad will employ will be reverse trading Anil Margin – i.e. I will do opposite of what is preached in the group plus few of vlad's secret techniques. But Vlad expects to lose this account as Vlad is lousy trader.

Anil should easily win this because he is the master of clown waves.

Vlad also has a chance to win the contest as Vlad just needs to make zero dollars lol in order to win every week LOL LOL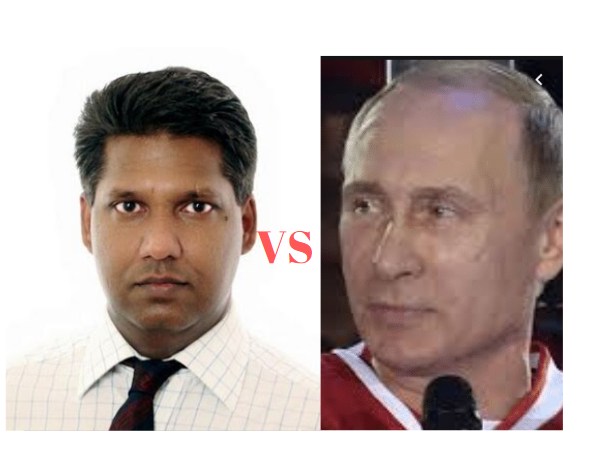 This is real account started from USD 5000 deposit. So vlad is putting real money into the game.

Right now my equity has grown to USD 7200 since last week. Vlad will withdraw profits every week or few days as they come and keep losses going like anil LOL
Here is the real verified myfxbook account for this purpose

https://www.myfxbook.com/members/vladputin/vladputin/3544400

Let's see who wins? Anil or Vlad.

I am already willing to concede as I am bad trader and I aint selling any courses. Also please note that Vlad is showing real verified myfxbook account but in total contrast to Vlad; the screenshot which Anil shows every week is dodgy and not at all verified in myfxbook or can tracked for authenticity otherwise. And we dont even know if its real or demo account on Saxo and how much deposits he had added when he ran away into hiding for 3-4 months. Still Vlad is willing to play the game as Vlad is bored.

The daily traffic on the site is 5000+ visitors per day; so the contest should be interesting and fun.
.
.
Vlad.