SATIRE – Daily Mangal Newspaper (this is satirical article)

UAE: Zoom Trading Room of Anil Margin: Samir, the local punching bag of Anil Margin; was once again thrashed by Anil as events in the Slack group took a pleasant turn when Vlad infiltrated the slack group and released the Abdi.M and Daniel Piakto conversation before running back outside.
Anil Margin responded to the Vlad's leak befittingly with immediate thrashing of Samir in trading room. The decision came after an emergency trading room meeting called by Margin after the breach and the leaks.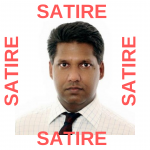 "The thrashing was quick but severe; I officially again have Samir nuts and butts or whatever he had wagered on bitcoin correlation," said Anil Margin, while speaking to reporters at a press gathering. "This is a new Mangal."
According to information gathered by The Daily Mangal team, Anil Margin entered into the trading room meeting determined.
"Mangal didn't even take the seat. He pushed onto the head of his revolving chair making it spin 1000 revolutions/second, kicked onto table causing it to break into 4 pieces; put on the headphones connected to zoom room staring all of us in the eye (with his camera off) before explaining what just unfolded; giving a tough talking-to to Samir and then quickly walked out to sing lullaby to his baby boy with his team scrambling after him" said an anonymous source.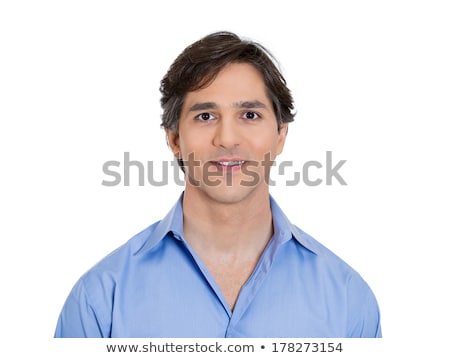 "It was a sight to digest and behold. So firm. So determined. A true leadership for such tough and testing times" they added.
The trading room meeting has been met with jubiliation across the group members and commentators.
"This is precisely the sort of muscular intent that this group needed," said one suckup guy with low self esteem before reporting the website to police (lol) " Straight. Firm. Unafraid."
"Well, as a guy who lives part time sucking up to Margin, I can say with confidence that we are going to kill Vlad. Nothing can go past our group of nobodies" said the guy with low self esteem forwarding complaint.
"Look at me, as I make a witty comment as I'm so smart and funny" Another suck up said without actually going forward to saying anything at all, let alone saying something hilarious about Vlad in the zoom chat.
"He's the man, he's the guy," said the third suck up. "My little fury is little bit tamed right now because of tough stance we have shown the Samir." said with tears in his eyes.
"This is da esprit," said a trader hailing from England. "Action against Samir was the just the step that Margin needed to do."
Our sources say that majority of the group members were pleasantly surprised when Anil Margin revealed the Vlad's site to group; as many of them came on website, chatting, emailing and supporting Vlad that it was about time someone was doing something to blow the scammer's cover; with many promising to check the site daily for new content and send more of Anil's scam stories.
This was specially corny with Anil Margin begging his students to report the site to police (lol) citing breach of privacy of his traders (lol) where as his real intention and the pain in his tantrum was the dent this site was making to his "buy my trading course" scam. Of course he must think that his traders are stupid (for having bought his course); but since then they have wizened up and can now see right through the bullshit of Anil.
Later when our Daily Mangal correspondent contacted Samir about the thrashing he had just received; he said that he was not surprised. "This made exactly as much of the sense as the last time or like everything else in the trading room or like Anil Margin's trading calls." He said as he longed bitcoin top in 15 minute chart and stared in confusion at the screen as the price immediately fell; wondering why he even took this course in first place!!
From our Daily Mangal Correspondent